Please check our Home Page for any updates and Embroidery times....
Any questions please email us at : info@petswithstyleboutique.com
Thank you for supporting our Small Business!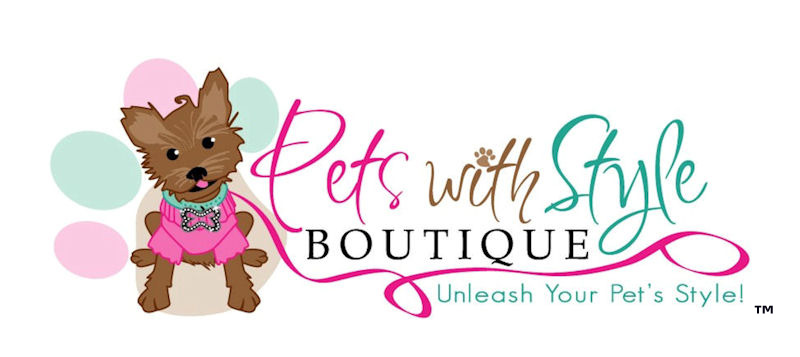 The quickest way to reach me and to get a response is through email. Email me with any questions or comments to : info@petswithstyleboutique.com I read email throughout the day and answer them quickly throughout the day and evenings. Our business model is online ordering not over the phone ordering which helps us keep prices lower for you and turnaround times on orders faster. We do not take orders over the phone, nor do we take cc #s from our customers. All of our order payments are processed through paypal. We are on Mountain time.
If there's a product you'd like to see us carry, please let me know. We love hearing from our customers!
If need be you can leave me a voicemail at: (970) 235-0053 This number is for voicemail purposes only. I do not answer this number or have time to return phone calls. During the day I am busy filling orders, custom embroidering and readying your items for shipping....so if you want a response, then email me. mail is the fastest and easiest way to reach me and to get a response. Our business model is an online ordering system not a catalog call in to order. This helps us keep our prices low for you and quicker turnaround times on orders. Please contact me through email at info@petswithstyleboutique.com with any questions or concerns.
We have been in business since Jan 2007 and because of our wonderful customers worldwide we continue to grow and love bringing quality boutique items to our customers at a reasonable price. Our line of Personalized items continues to grow for both Pets and People.
Personalized is always in style for you and your pet! Be sure to follow us on Pinterest or Pin any of our pics, Twitter (DoggieBling), and Like us on Facebook. We post specials and coupon codes on Facebook, Pinterest, Twitter, and for our once a month Newsletter customers only.
Candy @ Pets With Style Boutique
Thank you for supporting our small business!
last updated 03/14/18